January 24, 2023 – Nepal Bankers' Association (NBA) organized a media interaction program at NBA Office, Central Business Park, Kathmandu. The key objective of the program was to provide a platform to have an open dialogue, share some data related to the industry and also address the queries raised by media colleagues on pertaining banking and financial issues.
Mr. Sunil KC, NBA President welcomed all the guests, set the context, pointed out the challenges that the banking sector is currently experiencing, and urged everyone for their collective effort in order to make this sector even more competitive and resilient. Recalling the Covid period, Mr. KC said that the banking sector was crucial in bringing the Nepalese economy to the point of recovery. He stated that the average Return on Equity (ROE) of a commercial bank has significantly dropped from 24.4 percent to 11.73 percent in ten years' time resulting decline in the dividend paid by the commercial banks. He also emphasized the role that the media can play in raising public awareness and to spread the message to the general public with accurate data and facts.
Mr. Anil Sharma, NBA Executive Director made a presentation on "Nepalese Banking Sector: Half Year Review" where he highlighted global and national economic scenario and also shared some key data including deposit/loan growth; increase in cost of funds of banks; banks' profitability at stagnant level as compared to corresponding period last year; among others. He also touched upon some of the issues and challenges currently observed in the banking industry.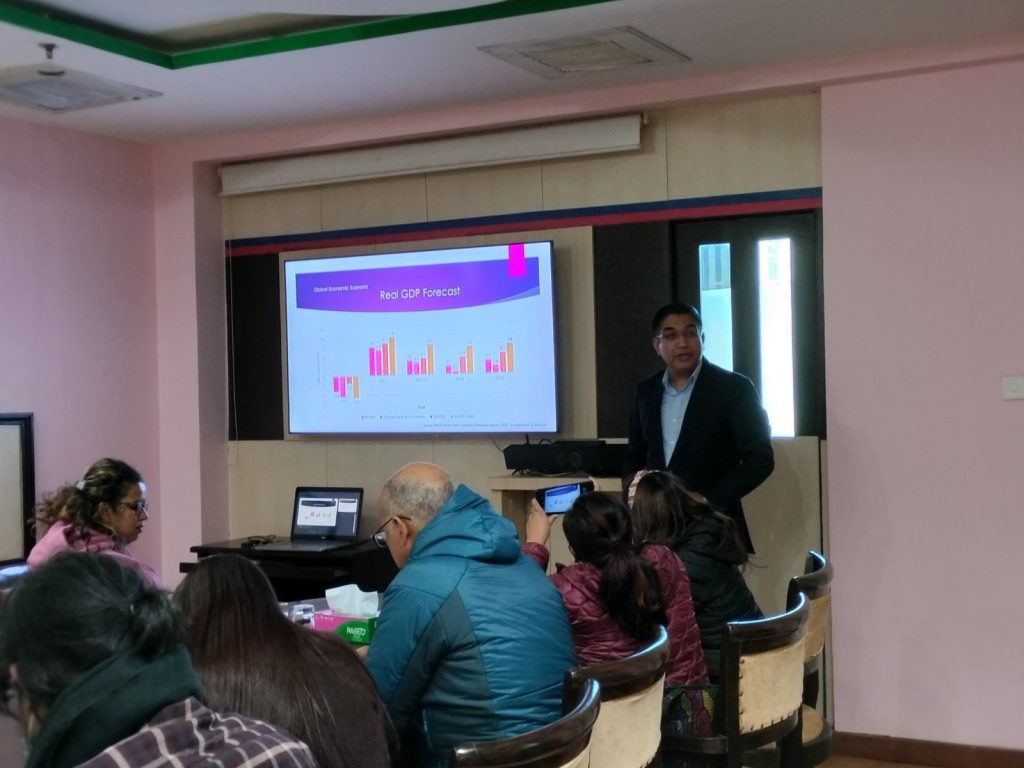 Mr. Santosh Koirala NBA Vice-President stated that although the Non-Performing Loans of banks have slightly increased, banks are still very much resilient and stable due to additional provision and also due to capital strength. He then thanked all the media personnel for their presence and active participation.
The program was actively participated by more than 40 journalists from different medias.