Nepal Bankers' Association, in collaboration with the National Judicial Academy (NJA), successfully completed a high-level interaction program on "Banking Practice and Banking Offence". The prime objective of the program was to facilitate a comprehensive discussion on the current issues and challenges related to banking offences by bringing together multiple stakeholders, including law enforcement agencies, regulatory bodies, and bank officials. The program also aimed to build a common understanding of the problems and difficulties the banking industry and other stakeholders have faced in addressing such issues.
NBA President, Mr. Sunil KC, delivered welcome remarks emphasizing the significance of the banking sector and its crucial role in economic development and employment generation. He further said, the advent of new technologies has transformed the way banking operations are conducted and has brought numerous benefits, however, it has also increased several challenges such as cybercrime, identity theft, fraudulent transactions, and other forms of banking offences that need to be addressed timely. To effectively combat these, Mr. KC highlighted that strong collaboration among all concerned stakeholders is crucial.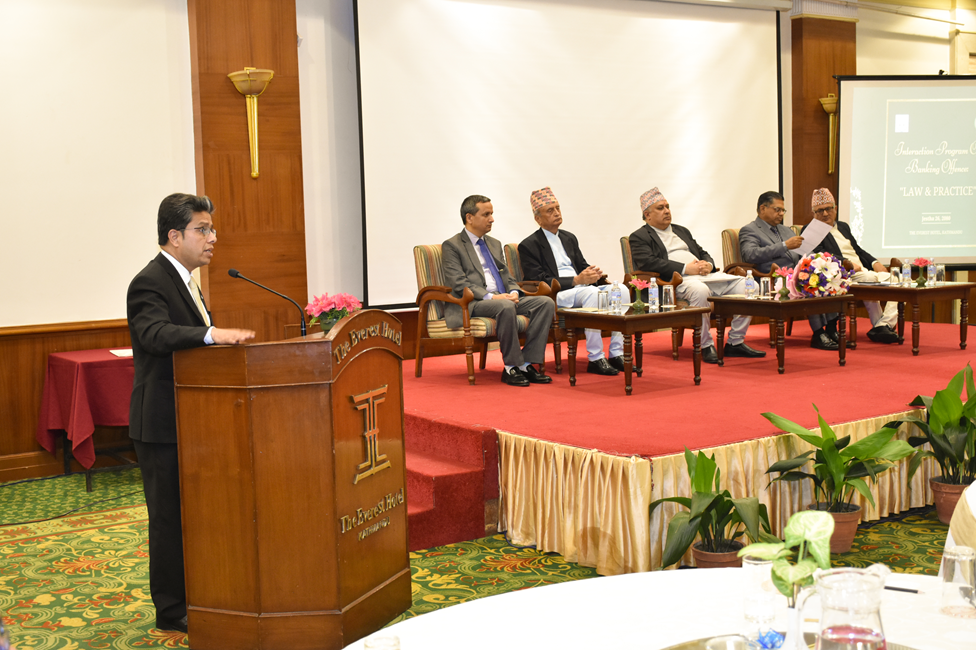 During the program, Mr. Parshuram Kunwar Chhetri, a former banker, presented a paper detailing the banking practices along with roles and engagements of officials during the credit approval and credit disbursement process. He also highlighted some of the challenges and areas of improvement in the existing Banking Offence and Punishment Act.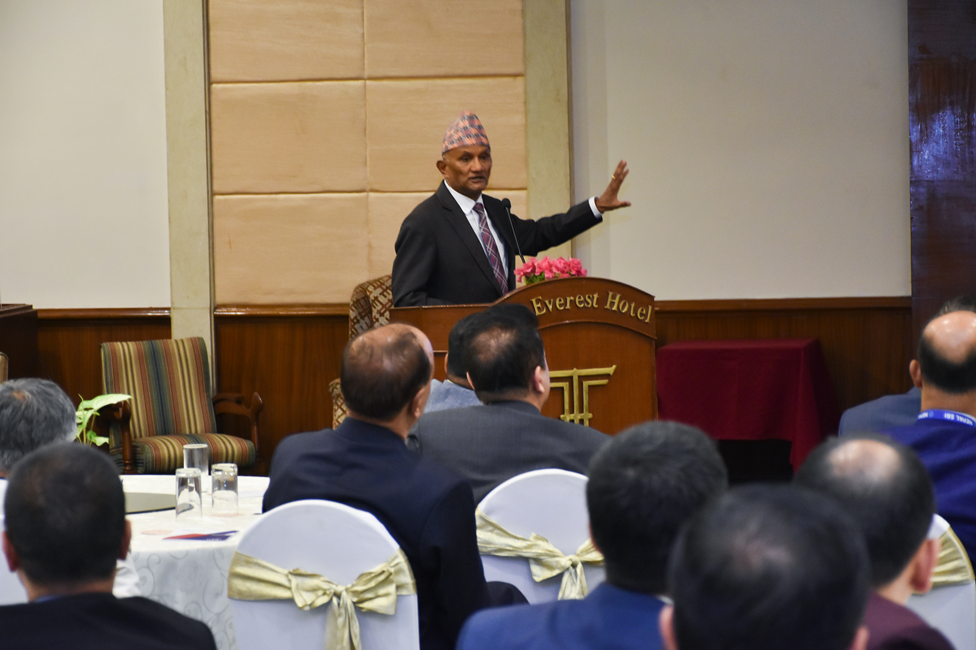 During the program, Hon. Mr. Anil Kumar Sinha, Justice, Supreme Court of Nepal also made a presentation on "Banking Offence: Law and Practice" where he shared the Acts related to banks and also focused on various banking offences and how the current laws are practiced. He also highlighted on the areas of improvement and challenges that lie ahead.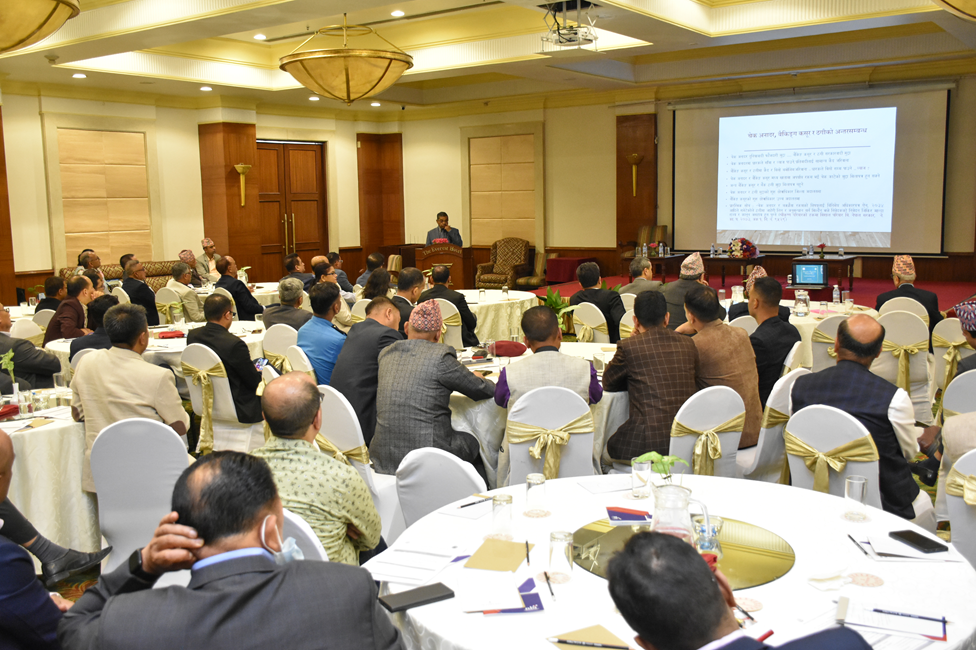 During the program, Special Guest Dr. Gunakar Bhatta, Executive Director, Nepal Rastra Bank, emphasized that the financial system has experienced significant growth in a short period of time, leading to increased complexity and challenges. Furthermore, he said that the banking offence cases has also risen considerably and, in this context, requested all the stakeholders collaborate closely to fight the challenges.
Special Guest Hon. Mr. Kumar Regmi, Justice, Supreme Court of Nepal, emphasized three key areas that should be carefully considered by the banking sector throughout their financial process – careful investment; continuous monitoring; and efficient recovery. He said that financial institutions can mitigate risks, ensure proper utilization of funds, and safeguard their financial interests by focusing on the above points.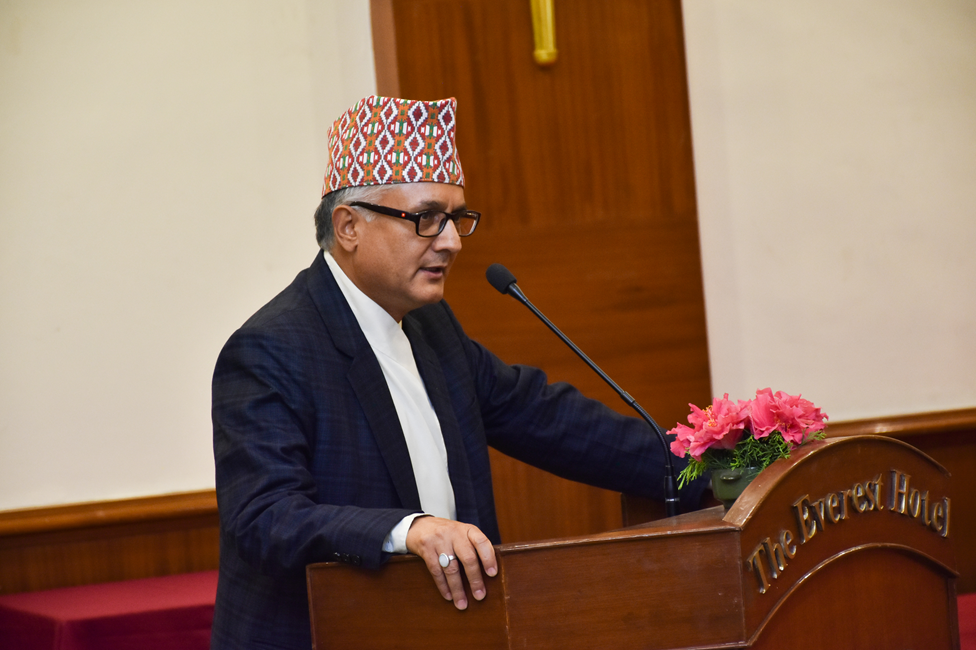 The Chief Guest of the program, Rt. Hon. Acting Chief Justice Mr. Hari Krishna Karki, Supreme Court of Nepal, emphasized the importance of serious consideration and a deep understanding of the sensitivity of banking offence cases. He stressed that honest individuals should not be held in custody, and the guilty one should not be left out. Furthermore, he said that relevant stakeholders may come together to amend the relevant laws to adapt to address the evolving nature of business and effectively tackle emerging challenges.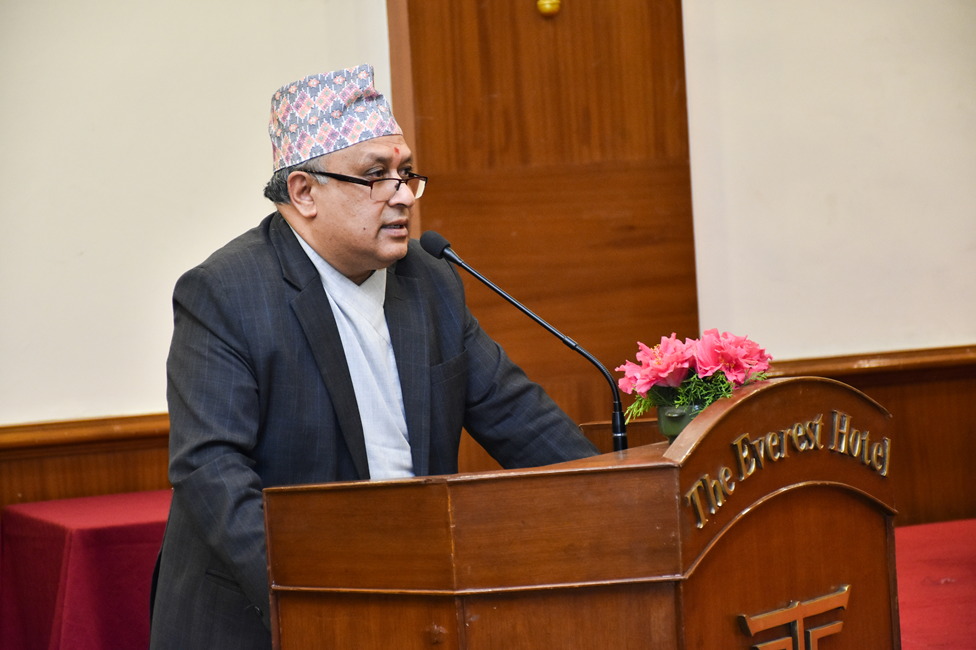 The program was concluded with the closing remarks by Hon. Baidya Nath Upadhyay, Executive Director, NJA Nepal. He expressed gratitude to all the participants for their presence and active involvement in the program. He also highlighted the need for regular engagement and discussions on common issues with the relevant stakeholders.
The program was actively attended by more than 100 officials from the Supreme Court, High Court, District Court, Special Government Attorney Office, Center Investigation Bureau, Crime Investigation Department, Nepal Rastra Bank, BFIs, among others.