Nepal Bankers' Association (NBA) in collaboration with United Nations Children's Fund Nepal (UNICEF), organized a half-day in-person Parenting Education Session on "Communication and Talk with Children: Building Strong Connections" with HR professionals of Banks and Financial Institutions. The objective of the program was to provide the officials with essential knowledge and practical skills to enhance effective and positive communication with children at different stages of their development.
The workshop was facilitated by UNICEF officials, where Ms. Nilima Raut, Business for Results (Private Sector Engagement) Consultant, highlighted the brief history, priorities and working areas of UNICEF and Ms. Risohani Shrestha Pradhanang, Parenting Education Consultant of UNICEF, conducted the program, focusing on the importance of communication at various stages of parenting. Participants were educated on the significance of positive communication and its impact on a child's development. The workshop emphasized on, why effective and positive communication is crucial and how it can be established during pregnancy, after birth, and at different stages. The provided content in the workshop was part of the Parenting Education National Package developed by the Government of Nepal, Centre for Education and Human Resource Development.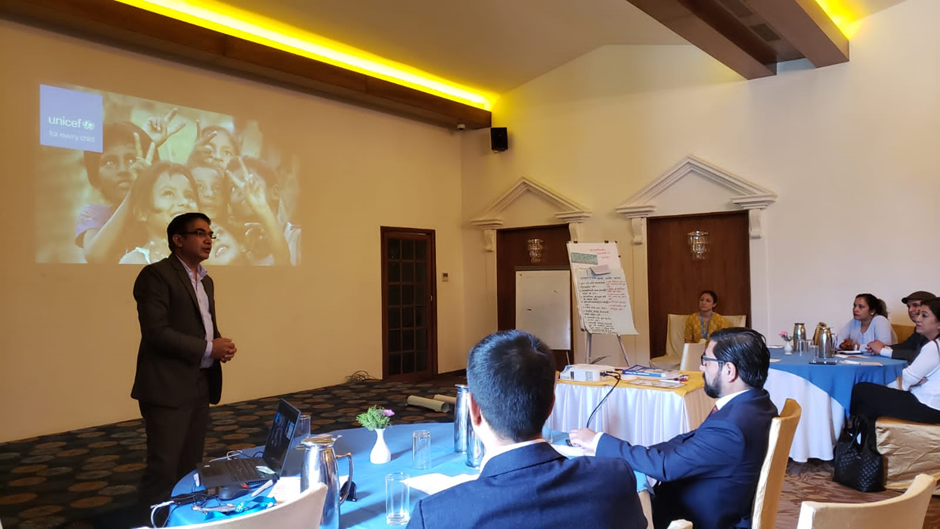 NBA Executive Director, Mr. Anil Sharma, concluded the workshop with his closing remarks, in which he expressed gratitude to UNICEF for their support and collaboration to conduct the program, and expressed that the banking industry is looking forward for such partnership in the future as well. He also extended his appreciation to all the HR officials for their active participation and requested that they pass on today's learning within their organization.
The program was very useful and productive in empowering bank officials with the tools they need to establish meaningful connections, foster trust, and promote healthy overall development in children.